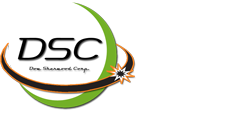 Village Inn Titusville
Mr. Sherwood opened his first Village Inn in 1961 in Tampa. It became his hangout. It also became the breakfast place for Tampa Bay business people and politicians, for tourists, for the Cincinnati Reds, and for New York Yankees owner George Steinbrenner, who loved the pancakes and maple syrup, and felt that way about Mr. Sherwood too.

Titusville Space Coast attractions and Things to Do

Our Village Inn Titusville Space Coast restaurant is conveniently located close to:
. Cape Canaveral
. Kennedy Space Center
. Canaveral National Seashore
. Valiant Commant Warbird Museum
. American Police Hall of Fame
. U.S. Astronaut Hall of Fame
. U.S. Space Walk of Fame Foundation and Museum
. Sea View Park
. Marina Park
. Sand Point Park
. A Day Away Kayak Tours
. Enchanted Forest Sanctuary
. Skydive Space Center
. Zero- G Experience
. La Cita Golf and Country Club

Please stop by before or after visiting the above places.